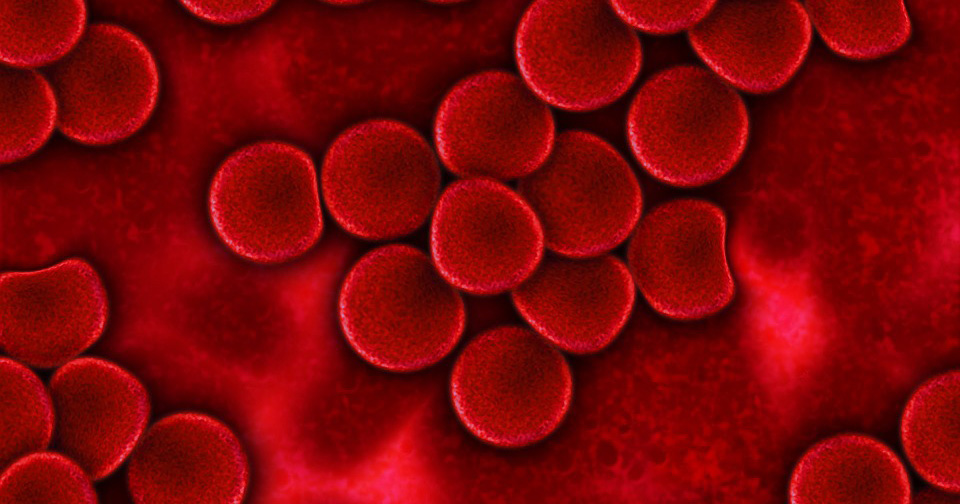 An article describing the identification and development of a new molecule to treat thrombotic diseases via a partnership with Bristol-Myers Squibb (BMS) was published in the January 4 edition of the prestigious scientific journal Science Translational Medicine.
This molecule, BMS-986120, acts on cellular receptor PAR4 involved in the activation of blood platelets in clot formation. Thus, it reduces considerably the risk of blood clots (thrombosis). PAR4 is part of a molecular receptor family for which IRIC has developed a world-renowned expertise. First, basic research helped establish the promising inhibitory potential of PAR4 in a therapeutic approach. Subsequently, the high-throughput screening of over one million chemical compounds and huge efforts in medicinal chemistry led to the development of BMS-986120, a PAR4 antagonist to be administered orally. In an animal model of arterial thrombosis, molecule BMS-986120 demonstrated potent and highly efficacious antithrombotic activity. BMS-986120 also exhibited a low bleeding liability and a markedly wider therapeutic window compared to the most commonly used standard antiplatelet agent.
This study, which involved principal investigators Anne Marinier and Michel Bouvier as well as several other members of the medicinal chemistry team at the Institute for Research in Immunology and Cancer (IRIC), showed that targeting PAR4 is an attractive strategy in treating patients at high risk of atherothrombosis with superior safety compared with the current standard of care. Those promising results already led to two Phase I clinical studies for molecule BMS-986120, and an optimized version of the molecule will be subject to a Phase II study announced in December 2016, which will focus on more than 1,300 patients from hospitals in Quebec, Canada and around the world.
This discovery was made possible thanks to the drug discovery chain and IRIC's drug discovery and commercialization unit (IRICoR), both of which were created through an initial grant from the Centres of Excellence in Commercialization and Research (CECRs) and currently supported by the Government of Quebec's Fonds pour un Québec Innovant et en Santé (FPQIS) and by Bristol-Myers Squibb over several years of partnership.
Referenced study
Blockade of protease-activated receptor-4 (PAR4) provides robust antithrombotic activity with low bleeding (2017)
Pancras C. Wong, Dietmar Seiffert, J. Eileen Bird, Carol A. Watson, Jeffrey S. Bostwick, Mary Giancarli, Nick Allegretto, Ji Hua, David Harden, Jocelyne Guay, Mario Callejo, Michael M. Miller, R. Michael Lawrence, Jacques Banville, Julia Guy, Brad D. Maxwell, E. Scott Priestley, Anne Marinier, Ruth R. Wexler, Michel Bouvier, David A. Gordon, William A. Schumacher, Jing Yang.
Science Translational Medicine 9, eaaf5294
View abstract and full article
About the Institute for Research in Immunology and Cancer
An ultra-modern research hub and training centre located in the heart of the Université de Montreal, the Institute for Research in Immunology and Cancer (IRIC) was created in 2003 to shed light on the mechanisms of cancer and discover new, more effective therapies to counter this disease. IRIC operates according to a model that is unique in Canada. Its innovative approach to research has already led to discoveries that will, over the coming years, have a significant impact on the fight against cancer. For further information