Discussion with Simon Beaudoin, participant of the first cohort of the Life Sciences Entrepreneurship Development Program. Simon is founder and CEO of WASSC Technologie and holds a post-doctoral degree from the Université de Sherbrooke.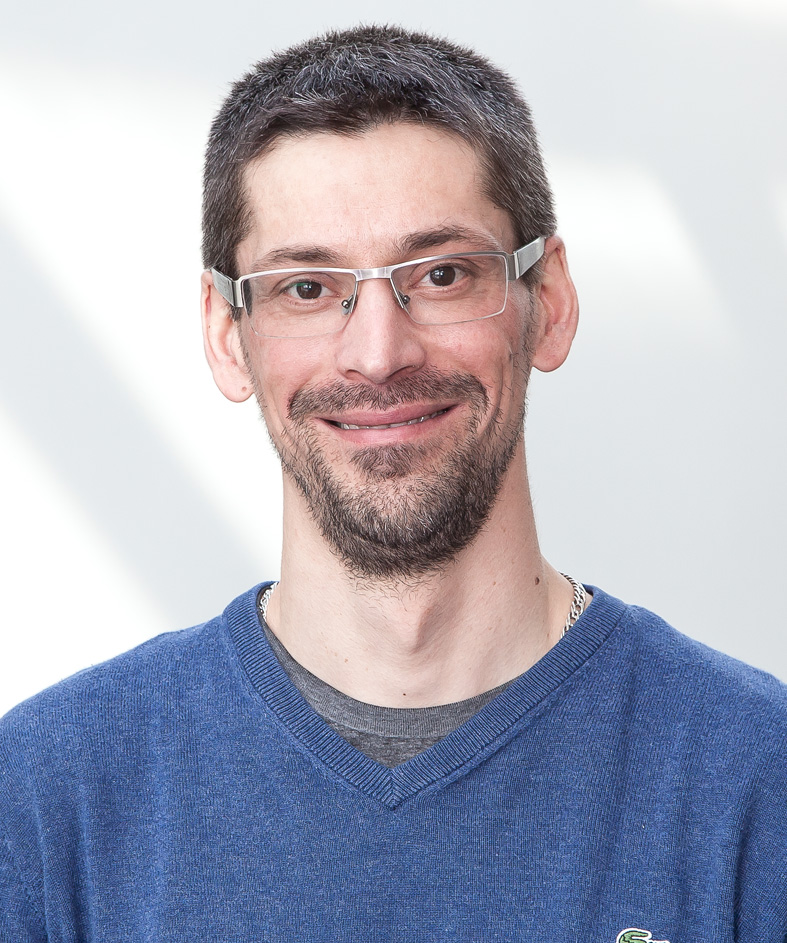 How did you hear about the Life Sciences Entrepreneurship Development Program and what made you want to participate?
It was the year I wanted to commercialize my patent and my professor, who had seen the announcement, thought that it would be a good opportunity for me to learn more about entrepreneurship. I thought so too!
In the past, I had already taken part in an entrepreneurship initiation program at the University de Sherbrooke. So I thought that it was now or never to complete the initiation and especially to really find out if I was suited to entrepreneurship or not. Entrepreneurship is so different from being in a lab! So I applied to the CEO Competition.
How did things go for you when you took part in the Life Sciences Entrepreneurship Development Program?
I applied to the CEO Competition knowing that the Program would take up a lot of my time. But I could see that it could lead to a job opportunity once I finished.
The Program, two days a month over 12 months, is intense because you have to add several lectures, assignments and online courses to the mix. The module involving interviews was a real challenge for me. But I approached it seriously by wanting specific answers, so the volume of work that I had to do didn't bother me.
Did the Life Sciences Entrepreneurship Development Program meet your expectations?
I had some doubts during the first few modules, for example I kept wondering how the design thinking module would ever be useful. But as soon as I understood what it could bring me, how the concept of design thinking was going to help me put together my business plan, my doubts were out the window. And by having a business project right from the start of the Program, it all became concrete very quickly. Working as a team also came as a surprise. I was a little worried at first, but in the end I found it to be stimulating.
During the last session of pitches, I applied several notions that had been addressed throughout the Program, and they significantly improved my presentation.
I recently took part in the Createk Competition organized by the University de Sherbrooke. Following my pitch, I made it into the final and I got a contract with ACET (Accélérateur de création d'entreprises technologiques). So there's no question that the Life Sciences Entrepreneurship Program really prepared me well to carry out my project.
Concretely, do you feel that the concepts learned during the Life Sciences Entrepreneurship Development Program are easy to apply or transpose to other projects?
Absolutely. The Program recently completed and a snag was just discovered in the commercialization of one of my projects. I immediately demonstrated leadership and assurance by proposing a new business avenue. Wanting to create your own start-up company instead of going public, knowing how to develop intellectual property and determining when to share it, setting up research contracts or thinking about merging two companies, I can do all that now thanks to what I learned in the Program. I feel confident about making decisions. The Program also taught me how to adapt my discourse, to not just focus on science, but to address the business side of things.
You seem to have all the tools you need to become a real entrepreneur now. Do you still need training?
At this point, the support of the ACET coaches will be a plus. I'd like to work on the interviews too. To understand the market, you have to be willing to carry out interviews with potential clients, but it's not always easy to pick up the phone or to meet someone and ask the right questions. The coaches will help me. And I'll have the opportunity to talk to several coaches with their own specialty, or to go on business tours in the U.S. All of these activities will help my business project to mature. And why not benefit from of one of their investment funds?
Your eyes sparkle when you talk about all of these activities. Did the Life Sciences Entrepreneurship Development Program really awaken your entrepreneurial spirit?
It certainly did. For example, with a colleague, I had a chance to discuss the business potential of a project involving the diagnosis of colon cancer. Recognizing the commercial aspect, determining if the project is advanced enough or how to make it profitable quickly are aspects that I enjoy analyzing. I'm now willing to share my ideas, which is something I didn't necessarily do before. I still have a few questions about how to obtain financing or how to recruit the best talent for your team in management or finance; those are aspects that I would like to further develop. But in spite of that, it's clear to me that I have practically made a career change. I'm an entrepreneur.