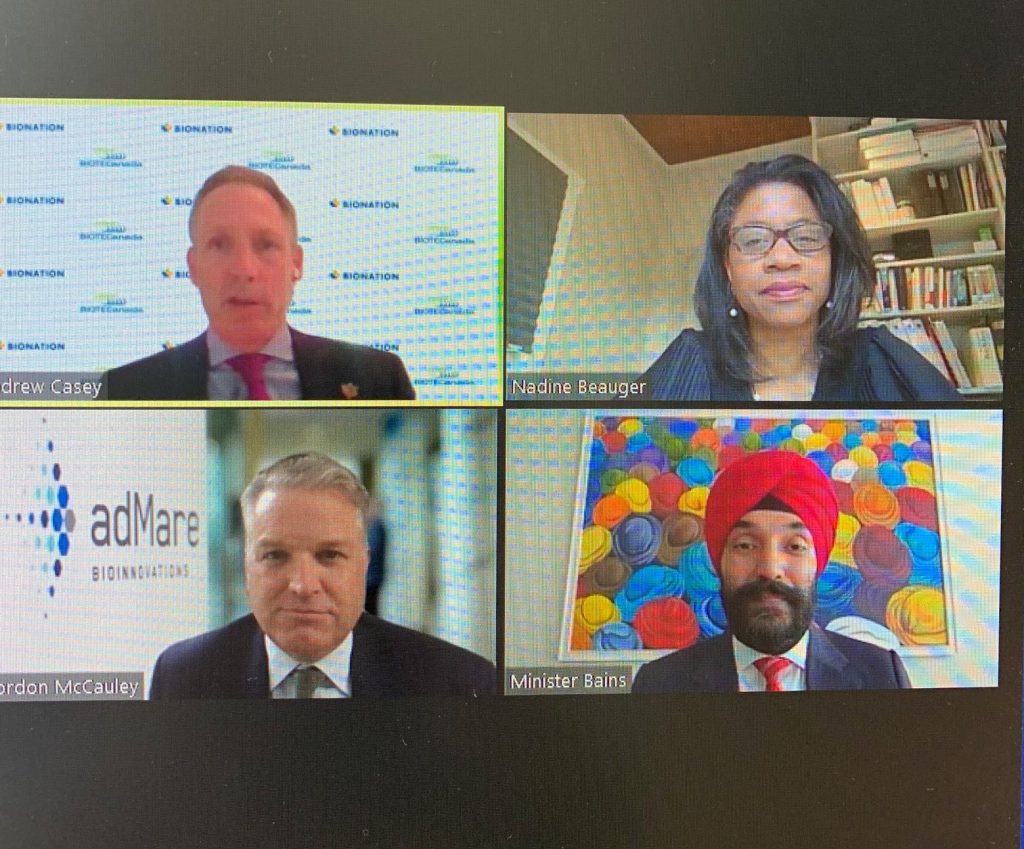 During BIO Digital on June 11,  our CEO Nadine Beauger was a guest speaker at Connect with Canada, a webinar discussion with Minister Navdeep Bains (Minister of Innovation, Science and Industry),  Gordon McCauley (President and CEO AdMare BioInnovations) and Andrew Casey (CEO BIOTECanada).
The discussion explored Canadian innovation in the face of COVID-19, and the role Canada's biotech industry will play in driving economic recovery and growth post COVID-19. The Minister also recognized Canada's biotech innovation sector as a strategic economic and social pillar both during and post COVID-19.
To listen to the exciting conversation
https://bit.ly/2CxnedK
BIOTECanada hosted Connect with Canada.
The Canadian presence at the first BIO Digital remained strong. Over 240 Canadians participated in BIO Digital with representatives from 155 Canadian companies conducting partnering meetings throughout the week.