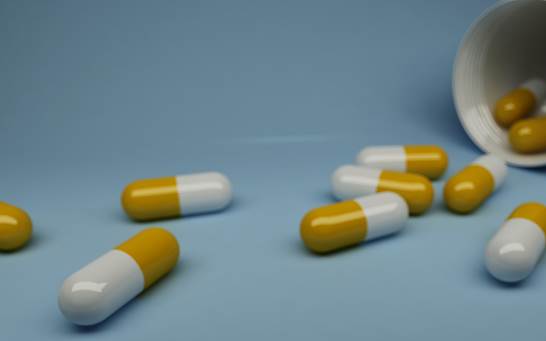 Montréal, February 26, 2014 – Université de Montréal (UdeM) is proud to announce the start of clinical trials of a new molecule acting on a novel therapeutic target. This molecule was identified by the Institute of Research in Immunology and Cancer (IRIC) and Bristol-Myers Squibb (NYSE: BMY) working in close collaboration.
 "The preclinical data on this molecule is very encouraging, and we eagerly await the clinical results," says Anne Marinier, Principal Investigator and Medicinal Chemistry Director at IRIC.
 This new molecule was identified by a joint research team that included medicinal chemists, biologists, and other scientists from both IRIC and Bristol-Myers Squibb with funding from Bristol-Myers Squibb and support from UdeM and the Institute of Research on Immunology and Cancer-Commercialization of Research (IRICoR) (please see press release dated September 18, 2013).
"We are delighted to begin this crucial phase of the project, the most advanced discovery to date to emerge from our partnership agreements with Bristol-Myers Squibb. The start of these clinical trials marks an important step in our collaboration and triggers a milestone payment from Bristol-Myers Squibb, which we will invest in new research programs. In addition, the identification of this molecule represents a major achievement by our 30 medicinal chemists and biologists who are currently working on several projects in partnership with global pharmaceutical companies," explains Michel Bouvier, President and Chief Executive Officer of IRICoR, and Principal Investigator at IRIC.
About the Institute for Research in Immunology and Cancer
An ultra-modern research hub and training centre located in the heart of the Université de Montreal, the Institute for Research in Immunology and Cancer (IRIC) was created in 2003 to shed light on the mechanisms of cancer and discover new, more effective therapies to counter this disease. IRIC operates according to a model that is unique in Canada. Its innovative approach to research has already led to discoveries that will, over the coming years, have a significant impact on the fight against cancer. For more information: www.iric.ca
About the Institute for Research in Immunology and Cancer – Commercialization of Research
IRICoR is a not-for-profit organization whose mandate is to accelerate the discovery, development and commercialization of novel drugs that originate at Université de Montreal's Institute for Research in Immunology and Cancer and related research units. IRICoR, as a Centre of Excellence in Commercialization and Research, invests in highly innovative projects to rapidly transition them from academia to the market, while identifying the best development partners for these commercially promising projects. For more information: www.iricor.ca
About Université de Montréal
Deeply rooted in Montreal and dedicated to its international mission, the Université de Montréal is one of the top universities in the French-speaking world. Founded in 1878, the Université de Montréal today has 15 faculties and together with its two affiliated schools, HEC Montréal and École Polytechnique, constitutes the largest centre of higher education and research in Québec and one of the major centres in North America. It brings together 2,500 professors and researchers, accommodates more than 60,000 students. For more information: www.udm.ca
For more information:
Steven J. Klein, Ph. D., MBA
Vice-President, Business Development
Institute for Research in Immunology and Cancer –
Commercialization of Research (IRICoR)
514 343-6647│steven.klein@iricor.ca
Gilles Noël, Ph. D.
Directeur, Recherche et valorisation
Université de Montréal (UdeM)
514 343-2307│gilles.noel@umontreal.ca